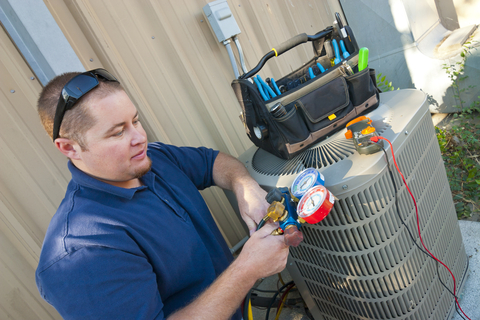 Service – Air Conditioning
Proquest cooling and heating services of all major HVAC manufacturer brands.  We are fully licensed and insured and always strive to provide the highest level of quality.  Our Air Conditioning Heating and Ventilation Maintenance program consists of two maintenance's a year.
-Clean condensing and evaporator coils.
-Clean or change filters.
-Clean and vacuum out drain pans and drain lines.
-Take amp draws of the compressor, fan and blower.
-Install algae tablets in drain pan to eliminate  growth.
-Check Freon pressures
-Check static pressures and temperature splits.
-Tighten all wire connections.
-Customers receives written documentations of the maintenance report.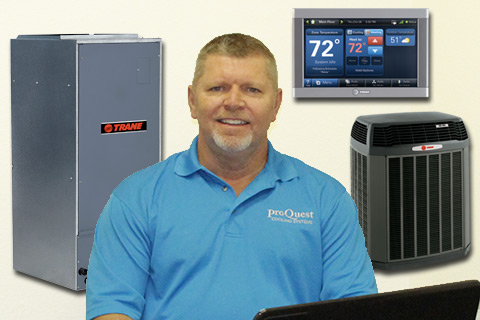 Sales – Cooling & Heating
We stand behind our HVAC products and services as your comfort is important.  A ProQuest comfort specialist will evaluate a customer's home and priorities to determine the proper tonnage and seer rating for their individual needs.  ProQuest Cooling Systems, Inc.  is a "Trane Comfort Specialist Dealer".   Our new systems carry a 10 year parts warranty with the ability to purchase 10 years labor.  Call us today at
239.277.7727
and meet with one of comfort specialists today.
Selecting the proper tonnage is extremely important. If you undersized a system, The system will constantly run to reach desired temperature. If the equipment is over sized it will reach desired temperature to quick before removing the moisture in the house which can lead to poor indoor air quality.